Venez passer l'après-midi au café associatif
de notre écovillage, AMADEUS,
et/ou assister en soirée
au concert jazz New Orleans
avec "Olive and Swing"
samedi 06 avril à partir de 16h00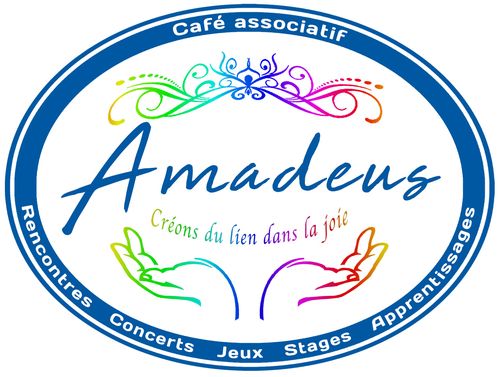 Programme
16h00 : animation et petite restauration bio, fait maison, salé, sucré, …
20h30 : concert jazz New-Orleans avec "Olive and Swing"
Et dimanche 07 avril Amadeus
sera également ouvert de 14h à 18h !!!
Un avant-goût de "Olive and Swing", "ici sur Facebook"
Tarif
concert : participation libre et consciente
Contact  : Nathaniel au 06 38 93 67 59
ou pour plus de détails,  Facebook/AMADEUS
A bientôt !!!